Meet your trainers: Shane Campbell
We welcomed Shane Campbell to the Bua Fit team two years ago. With seven years of personal training experience, as well as various sport science qualifications, under his belt, there aren't many better trainers to help you reach your goals.
Shane uses his own personal experiences from training and competing in MMA to help improve the fitness, stamina, and strength of his clients.
With his background, it's no surprise that Shane's most popular class is Hackney Bua Boxing, every Tuesday at 7. The class challenges your mental and physical game, and burns through fat in ways you can only imagine. You'll be put through your paces, whilst feeling happy and stimulated after you finish your workout, in turn increasing your endorphin levels.
With his competitive MMA experience at the forefront of his mind, Shane undertook his kickboxing coaching license so he could help people like you meet their goals, whilst enjoying a different way of working out.
"I enjoy sharing my passion for fitness and dedicate my time into others to help them achieve their personal short and long term goals.", Shane tells us. "My aim is to inspire people and share my personal experiences and knowledge to help develop others."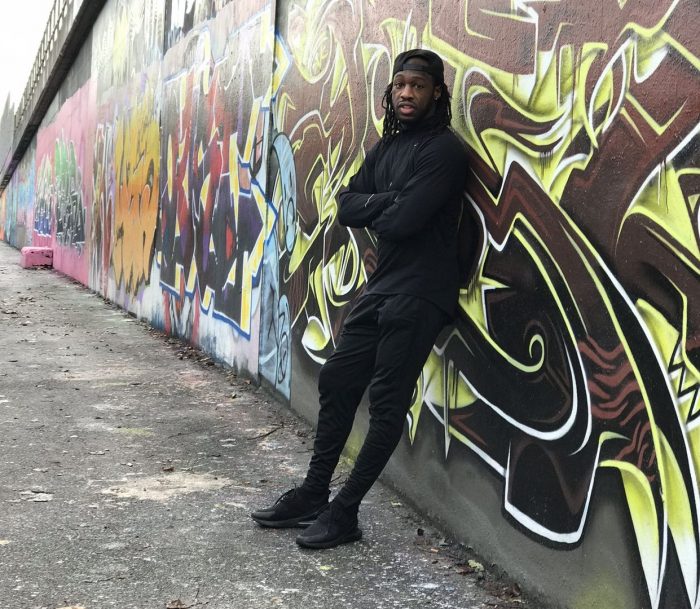 A member of the Great Britain Top Team, Shane spends most of his free time perfecting his MMA and boxing skills, under his nickname 'Super' Shane Campbell. His last professional MMA fight is at the world-famous SSE Arena in Wembley, against Raphael Uchegbu, and throughout his training he looks to improve on the result for his next big fight.
Shane's 2.5k Instagram followers (@lyttz) enjoy a behind-the-scenes look into his training regime, as well as his relationship with his musician brother – Kage Campbell – and an insight into his fights and the results.
As well as training for his professional MMA bouts and the 1:1 personal training sessions that Shane provides, he still manages to run Bua Fit classes every week.
So what are you waiting for? Book onto one of Shane's classes now, and, as always, stay fit and healthy.
Book Outdoor & Online Classes
Keep it interesting and convenient. Choose from over 100 fitness partners in incredible outdoor locations throughout London.
Join BUA for free
Partner with us
Build your income and fitness brand. No rent, no fees, no marketing costs. Focus only on your expertise - getting people fit.
Get Set Up