This week we strike up a conversation with top dance trainer, Charlotte Chazel, about her journey with BUA. Charlotte or Charlie as she's known to her regulars excels in leading memorable fitness dance experiences. Her energy is second to none – leave her classes enlivened, grinning from ear to ear, and equipped with bags of body confidence.
She was previously painting Paris red as a formal professional dancer in the city and now resides in Brighton. If you're looking for ways to shake off stress we highly recommend one of her corkers. Charlie has created a real gauntlet of classes on BUA – from hybrids such as Cardio Box & Pilates Explosion, to full blown mobility sessions like Stretch and Tone, and Sassy Street Dance sessions. She's just launched the Silent Disco Dance Party series too, with complimentary sessions this week. You can book here.
Why BUA FIT and why now?
Due to the pandemic the entire fitness industry has gone through massive upheaval and change. We had to find a way to keep our businesses going, connect with our clients and help them workout despite lockdown.  BUA reacted quickly and helped us, as fitness professionals, to move our businesses online swiftly and keep us connected with our clients through the app and online classes. 
They simplified the technology, brought us together with team meetings, and worked really hard to support us all through the difficult time. It showed their passion and determination to really make a difference not only to the clients, but also for the fitness professional team.
I feel that this is just the beginning and BUA will continue to help us to move forward into this new era of fitness after lockdown.
Why did you choose to become a fitness pro?
Having been a competitive gymnast being fit and healthy has always been an integral part of who I am. My passion is teaching, connecting and anything dance related! I want to make a difference and help people feel good about themselves. Being a fitness professional allows me to be creative, to inspire and, of course, to dance myself happy! I am very excited about the future!
What's the best part about your fitness career?
The people I meet, the opportunities I have to create, and loving what I do beyond words.
What really matters in your classes?
Connecting, having fun, and creating an experience which is much more than just another class. Helping my clients feel good about themselves and giving them a moment in their day where they switch off and let go is why I do what I do.
What's the best advice to newcomer to BUA?
Try different classes – you never know what you might fall in love with!
What should experienced fitness clients do to push themselves further?
Cross train. If we always do the same thing we don't progress. Step out of your comfort level and add a touch of spice to your workouts.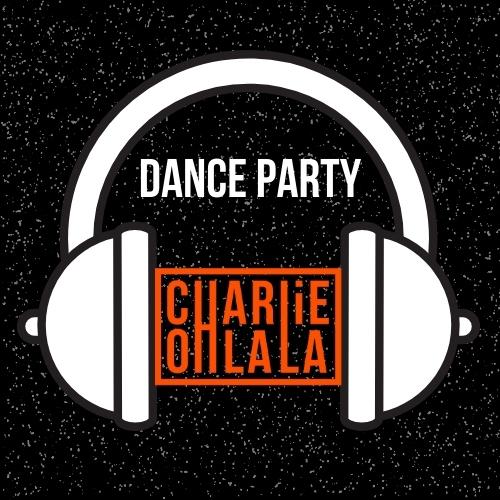 What's your favourite workout?
I've just created a brand new series called the Silent Disco movement – with two different arms – one is SHOWTIME and the other is DANCE PARTY. There is a complimentary taster class of the dance party edition this Saturday in London and another taster in Brighton on Sunday.

This is going to be my all-time fave class concept because they combine everything I love! You'll have to wait until later in November for the release of SHOWTIME, but both are jam packed of creativity and fun – they are theatrical, playful, a sweat fest and all about building connections with one another.
How did you hear about BUA?
From a friend who is also a fitness professional and who I met whilst teaching at a retreat in Ibiza. She has given me several opportunities in the industry– including creating content for the This Girl Can Sport England project. She is very professional and I knew I could trust her when she said it was worthwhile looking into.
How is BUA different?
It's like a family – a tribe! I feel supported and I know that they care for both clients and fitness professionals. They help make things easier so that we can concentrate on what we love to do! They lead with their heart and also with fantastic innovation and business flare.
Biggest turning point with BUA?
Launching these brand new concepts in a couple of weeks! It is going to be epic!
Best piece of advice for living better?
Never settle for less. We have one life so make it count. 
If like Charlotte you fancy partnering as a trainer with BUA you can find out more here.
If you'd like to be an investment partner please check out our Seedrs pitch. Capital At Risk.
Book Outdoor & Online Classes
Keep it interesting and convenient. Choose from over 100 fitness partners in incredible outdoor locations throughout London.
Join BUA for free
Partner with us
Build your income and fitness brand. No rent, no fees, no marketing costs. Focus only on your expertise - getting people fit.
Get Set Up